Lessons and Leagues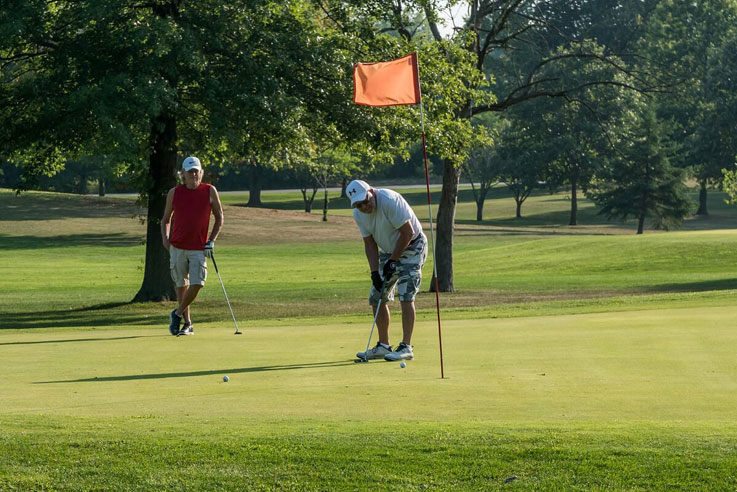 Lessons by Rick Sholund, Director of Instruction
Rick Sholund serves as the Director of Instruction for the City of Fort Wayne golf courses. In addition to his role with the City courses, he is also the head golf coach for Huntington University's golf programs. Rick uses FMS assessments and customized TPI workouts to assess and improve the flexibility, strength, power and endurance of his clients. He also uses TrackMan high-speed 3D video analysis and launch monitors during indoor sessions to guide his instruction. As a former professional golfer, Rick brings ten years of playing experience to his work. His accomplishments as a pro include finishing seventh in the Indiana State Open in 1998 and third in 1999. He also qualified for the Nike Tour St. Louis Classic in 1998 and competed in the PGA Tour Qualifying Tournament from 2000 to 2002. He played on the Dakotas Tour and in several NGA Pro Golf Tour events as well as many other mini-tours.
Rick is a Titleist Performance Institute (TPI) certified Level 2 Power Coach and certified Level 2 Junior Coach with a FMS certification in movement. He also holds a Level 1 certification in K-Vest 3D Technologies.
Rick Sholund will be offering lessons by appointment only. Please call (260) 615-9329 or e-mail to: rsholund@huntington.edu.

The Senior Men's Golf Association is open to retired men at least 55 years of age by July 1. Benefits of membership include reduced golf fees, gift certificates, special events, scrambles and the opportunity to play the city's finest public golf courses. For more information, please contact Harold Lowder at 483-5109.
Ladies Golf Leagues are offered at Shoaff, McMillen and Foster Park Golf Courses. Please call the course of your choice for information or to sign up.